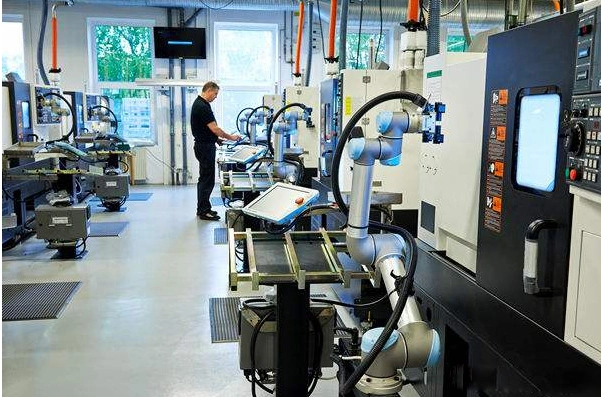 Industrial panel PC used in CNC lathe equipment
Application background
CNC machine tools use advanced computer and network technology to implement the Internet of Things. Use computer hardware, software, network equipment, communication equipment, and other office equipment to collect, transmit, process, store, update and maintain information to support high-level decision-making, middle-level management, and basic-level operations for the purpose of strategic optimization and efficiency improvement. Integrated man-machine system. To help enterprises in equipment management, establish a management system with informationization as the core, can greatly reduce the data processing burden of management and business personnel, and improve the efficiency of equipment management.
The development and use of the Internet of Things system for CNC machine tool equipment enables leaders, technicians, and maintenance personnel of all levels to understand the on-site equipment status, production status, failure reasons and handling conditions through the system screen within 24 hours a day, and it is effective in manufacturing Timely control of the various indicators and performance of the products in the equipment and production process is beneficial to control the quality and accuracy of the products.
In recent years, with the continuous increase in the application penetration rate of CNC machine tools and the increasing demand for high-speed processing, more and more CNC equipment has been sold to factories across the country and even around the world. However, the resulting after-sales maintenance and equipment failure repair problems have always been pain points for both parties. For manufacturers, it is necessary to set up a dedicated after-sales engineer team to go to the site at any time, and personnel maintenance and travel costs are high.
For the factory, the process of waiting for repairs will cause the entire production line to stop, which affects the production plan and wastes the cost of other equipment. More and more users hope to diagnose and maintain equipment through the Internet, which can reduce the time and cost of maintenance engineers to the site, not only save a lot of manpower and material costs, but also provide customers with faster services , To reduce the loss of customers, in this way, the application of the Internet of Things remote control solution for CNC machine tools was born.
Features of Bestview Industrial panel PC:
1. High integration, high stability of waterproof and dustproof
2. The whole machine has low power consumption and good heat dissipation design increases machine life
3. Rich I/O port
4. CPU integrated graphics HD GRAPHICS fully supports 1080P full HD image quality
5. Capacitive touch instead of mechanical keyboard, easier to operate